The Disability Spirituality and Faith Network
Aotearoa New Zealand Incorporated
Our Charity
Our Charity Number is CC43562
Shop
Shop Now for books and downloads
The Network which was formed in 2002 seeks to build understanding between the disability and faith communities.  The Network is led by people with lived experience of disability and is made up of disabled people and their allies.
To encourage and promote dialogue within and between the faith and disability communities.
To provide a place for disability communities to explore spirituality.
To advocate for disability issues within faith communities.
To engage in theological reflection on disability within Aotearoa New Zealand.
To promote discussion on ethical issues including those that affect human rights.
To encourage and promote programmes for, with and between Disability and Faith communities.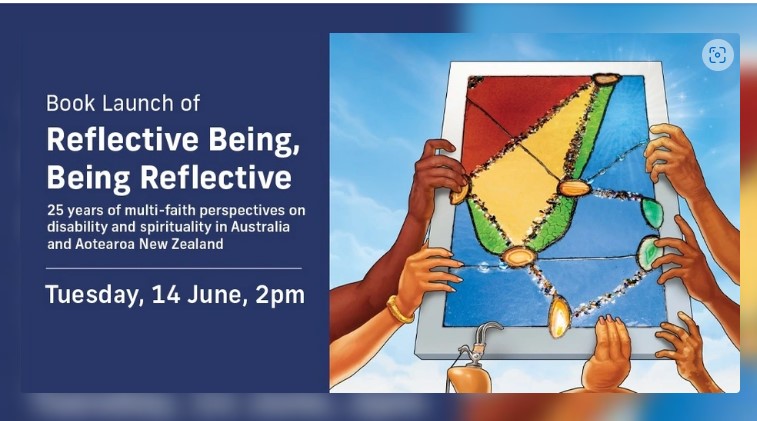 Click on the Photo above to take you to the Book Launch – In New Zealand time it will be on 14 June aT 4PM
% Pop with Disabilities *
Ūnunia te rito o te harakeke; kei hea te Komako e ko?
Uia mai 'He aha te mea nui o te ao?'
Māku e ki atu –
'He tangata! He tangata! He tangata!'
Remove the central stem from the flaxbush; and the bellbird has nothing to sing from?
Ask me 'What is central to our world?' and I will say –
'It is the person! It is the person! It is the person'
We seek to build understanding between the disability and faith communities. We are ecumunical and welcome those of different faiths. The United Nations Convention on the Rights of People with disabilities (UNCRPD) says that disabled people have the right to full and effective participation and inclusion in society.[1]  This is a justice issue. It is our belief that society can do more to give full effect to the convention in New Zealand.
You can contact using any of the methods listed below
Address
 C/- P O Box 31-227 Lower Hutt,
New Zealand
Phone
(09) 634-1079
 +64 9 634-1079
* Almost one in four New Zealanders were identified as disabled in 2013, according to the New Zealand Disability Survey released today by Statistics New Zealand. This was up from 20 percent in 2001. A total of 1.1 million people (24 percent of the population) were identified as disabled.
Note: We implemented reCAPTCHA v3 on our site and our use of reCAPTCHA v3 is subject to the Google Privacy Policy and Terms of Use.